Flexible repository.
Engaging auto-generated visuals.
Same functionality in both cloud and on-premise.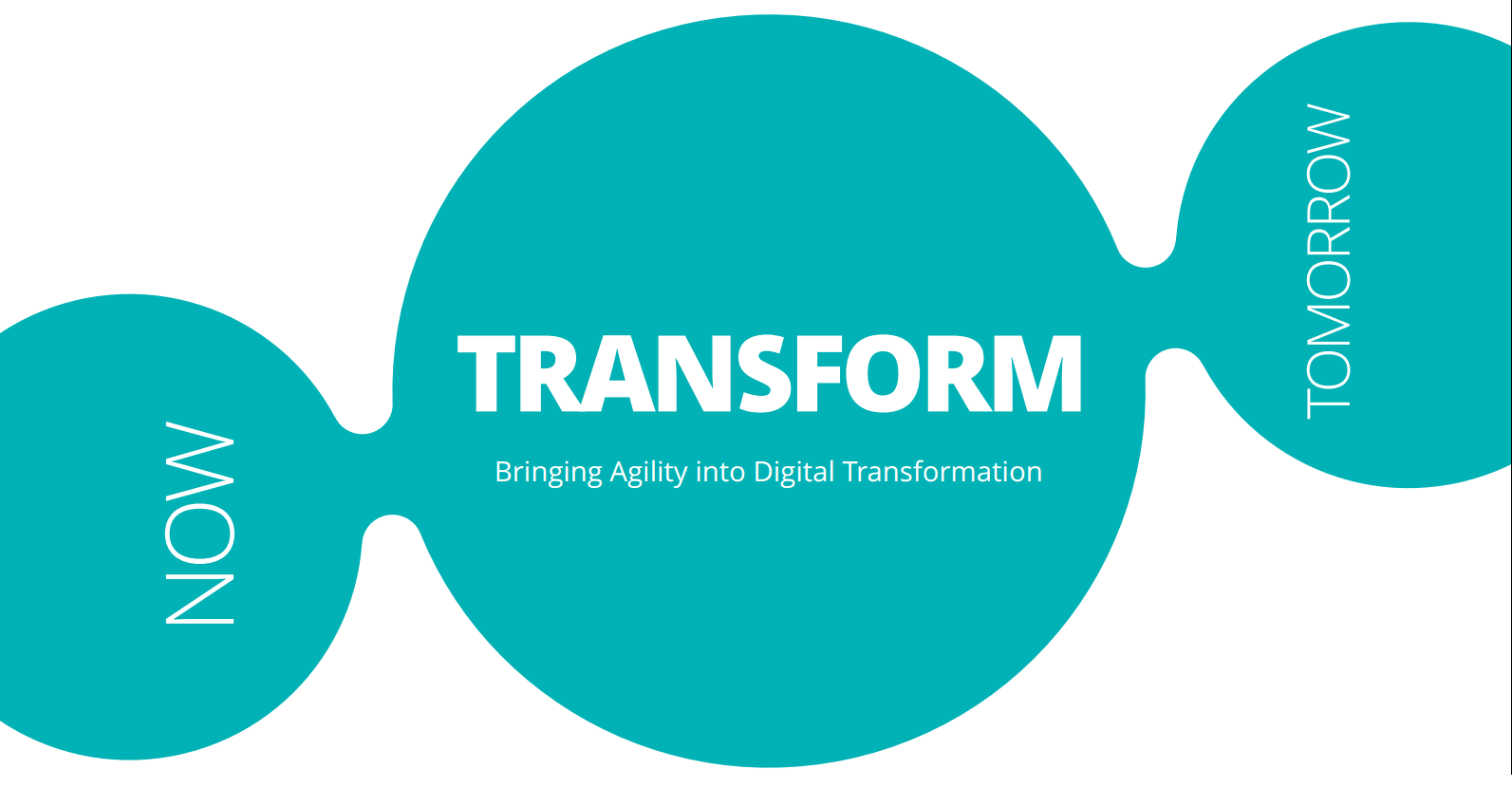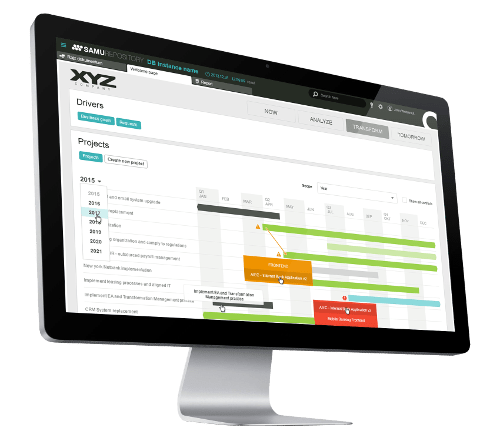 Use SAMU to deliver successful transformations
SAMU is an easy-to-use visual platform to plan, control and communicate the architecture changes initiated by various transformation programmes.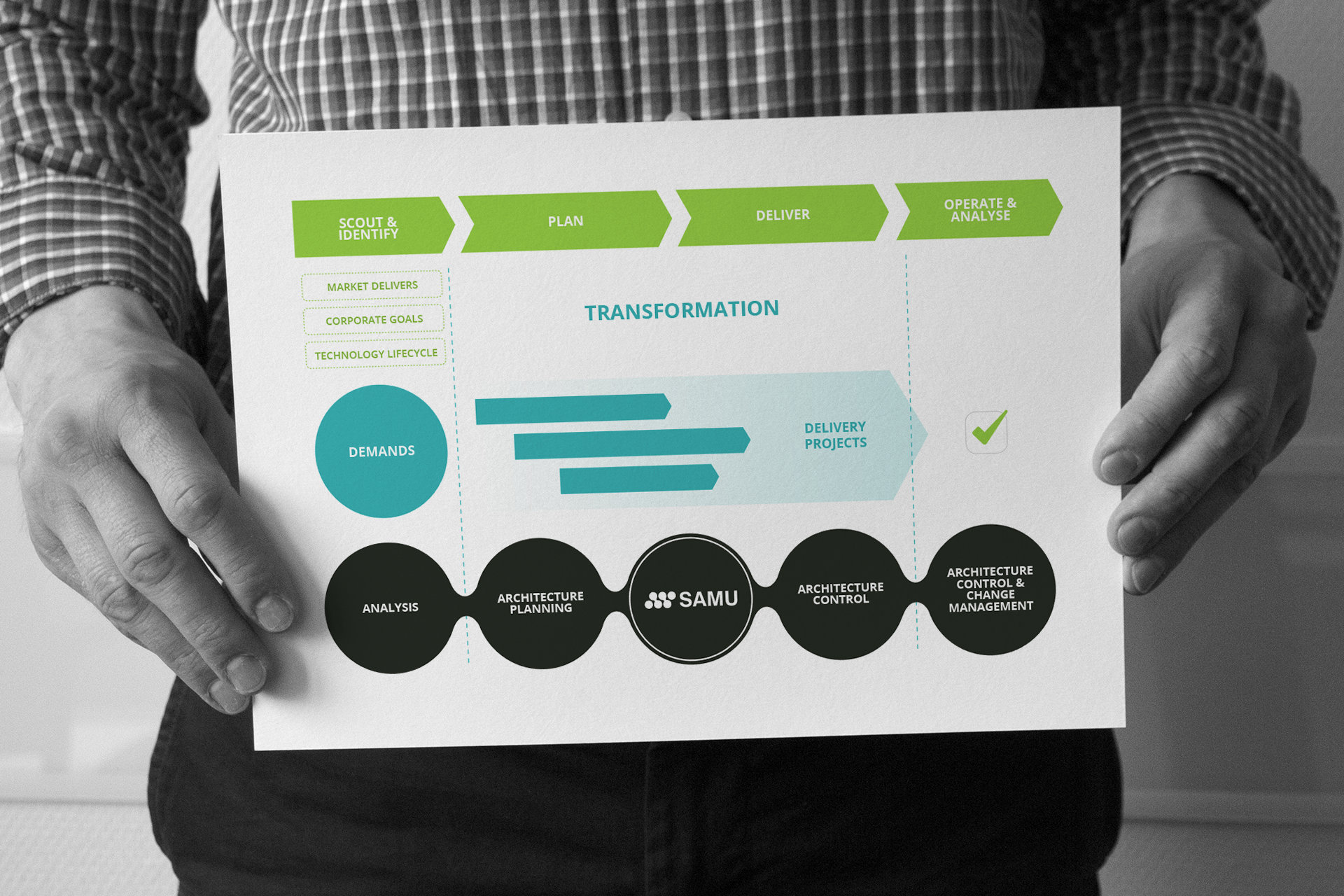 Analyse
where changes are needed and who to involve.
Plan
transformation projects from architecture impact point of view.
Control
the architecture development during execution. Handle dependencies and conflicts among projects.
Manage changes
in operations once projects are delivered. Know their impact in advance.
Plan projects architecturally directly in the repository
See dependencies among initiatives and identify risks
See how your architecture will look like once projects complete
SAMU delivers tangible benefits to our clients

IT aligned to business goals
Improved communication between internal & external parties
Accelerated & consistent solution design procedure
Transparency of changes: dependencies, risks, scope, stakeholders
Conflicting changes become visible
IT Ops receives complete & "living" architecture documentation including new systems
Better solutions, less incidents, faster resolution
Do you prefer on-premise or SaaS?
SAMU is a JAVA application storing all configuration and data in a single database.
The same functionality is provided as on-premise software and as a cloud service.
On-premise implementation
Deployed at your premises offering the full breadth of integration possibilities.
Software as a Service
Use SAMU care-free hosted on our servers.
I want to see SAMU live
Please submit your details and we will contact you shortly to set up a webinar with a live demo.
At Atoll we deliver agility into Digital Transformations
Our story began in 2001 when Atoll was created as the software subsidiary of a consulting firm. Through our experiences in numerous enterprise transformation initiatives, we realised that a clear architecture diagram can significantly improve decision making, both in speed and quality. During agile software developments, we observed that architecture planning is increasingly important in establishing a common understanding.
SAMU is the product of Atoll
We created SAMU to empower people to make the right decisions before and during transformation initiatives. Unique to the market, SAMU generates engaging and accurate visual diagrams about the changing architectural landscape and provides an easy-to-use toolset for transformation planning and impact analysis. Companies using SAMU can adapt more quickly to changes in the market, customer needs and technology advancements.
The web-only, yet robust and flexible application, is available either as an onpremise software or as a cloud based service.