Regain control over your documents
Data is one of the greatest assets of an enterprise. Implement an enterprise-wide content management practice and manage the life cycle of documents centrally.
Our dedicated team will help you to establish common content management and workflow services offered to all business applications.
Central document repository
Consolidate your documents in a single, centrally maintained document repository.
Provide sophisticated document management services for all business applications.
Simple architecture, faster processes
Reduce development costs and accelerate business processes by implementing the company-wide document management and workflow functions centrally.
Paperless office
Get rid of the mountains of paper-based documents. Change to electronic format as soon as possible and reduce the costs of document management radically.
Safety
Introduce centrally controlled access management and document retention policies depending on document life cycle. Keep access logs to guarantee the safety of your documents.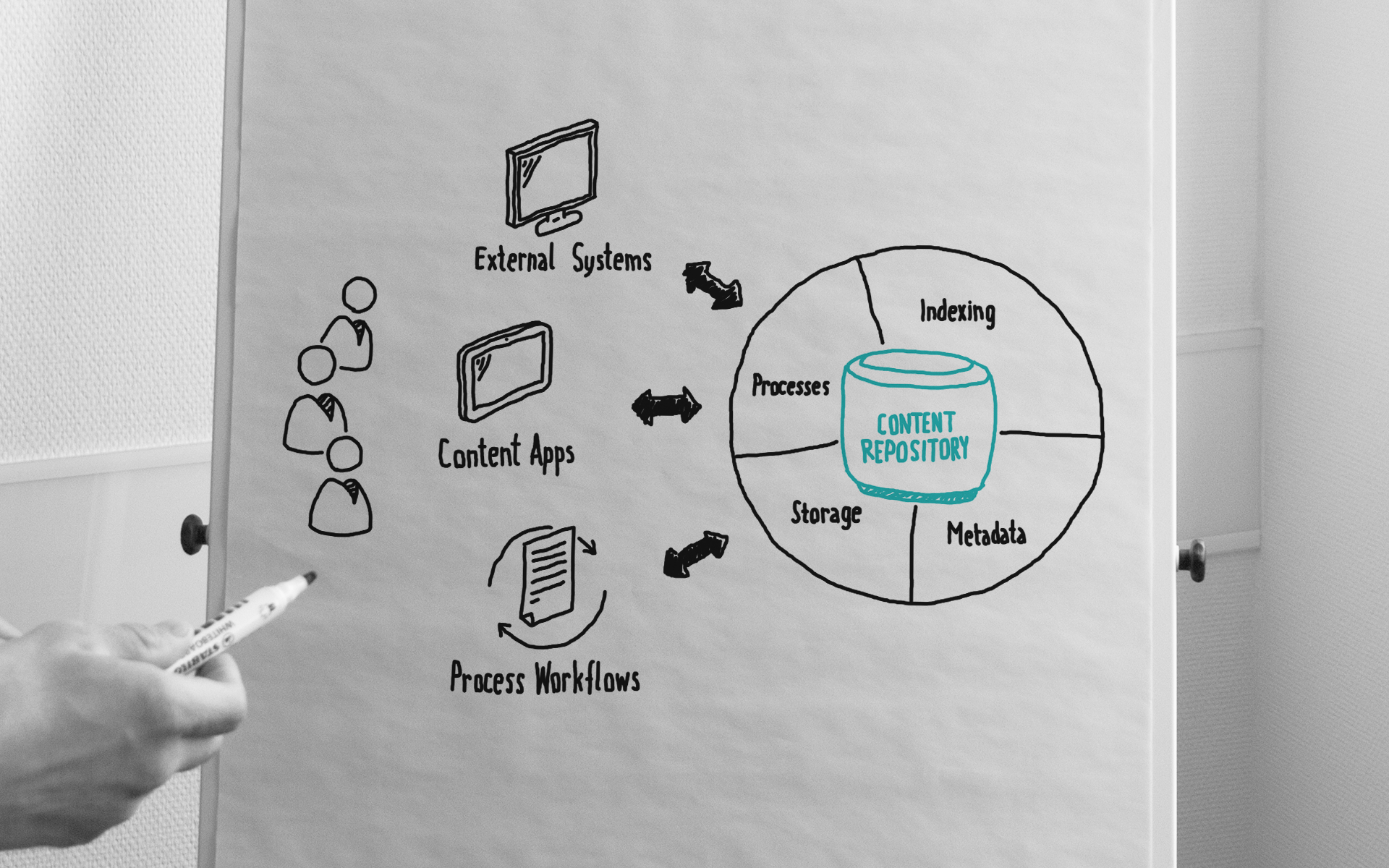 Develop document management strategy, create models
Survey and categorize the document assets of the enterprise, and design rules for document life cycle and access
Create a system integration map and a roadmap
Implement documents in ECM systems and define workflow and access models
Create central document repositories
Build central document repositories based on IBM FileNet, Content Manager or Alfresco
Implement a document model
Integrate systems, create alerts
Interface with storage devices and optimize storages
Migration
One-off or continuous high-volume and efficient migration of documents, from/to Image Services, Content Services, Content Manager, FileNet, OnDemand, file system, RDBMS and other systems
Central and distributed scanning
Scan a large amount of documents and add meta-data centrally
Scan with office scanners
Build document-based workflows
Create and modify industry-specific workflows (e.g. Account verification, customer e-document access, etc.)
Create workflows and forms based on IBM FileNet or Activiti
Build up a role-based portal interface with IBM FileNet or Liferay
Extract management
Use IBM OnDemand to store a large amount of extracts and invoices effectively
Generate print output, print centrally
Produce a large number of scheduled or one-off documents based on information provided by business systems
Produce multiple output formats
Handle templates that can be defined and modified by the user
Transfer print tasks to industrial printers
Any business demands to meet?
Atoll has a wealth of experience in bespoke software development in various industries. What's more, we also have the passion to develop solutions that deliver business benefits.